Prosperidad Bienestar financiero
Individuos y Familias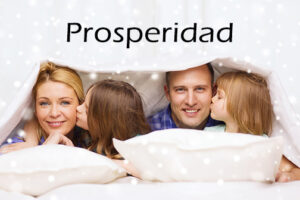 El Prosperidad Bienestar Financiero es nuestro Programa de Mejora de Finanzas Personales de Nivel Maestro. (Inscríbase a continuación)


¿Qué está incluido?
El Programa Prosperity Financial Wellness es Life Long Partnership. Obtiene el libro electrónico Pay for Pros & Cons of Early Morning, The Mortgage Payoff Strategy Program, The Prosperity Financial Wellness Program, How Money Works Master Financial Literacy eLearning Course (5 horas), The Bank Like a Bank App, a Debt Free Report. Todo el entrenamiento de Bank Like a Bank, asesoramiento de deuda, arbitraje, capacitación de orientación necesaria para construir su programa de riqueza. Un informe de preparación para la matrícula universitaria y el libro electrónico Pagar la universidad sin tomar préstamos estudiantiles. Acceso a todos los contenidos y herramientas, boletín mensual y los siguientes informes.
Prosperidad Bienestar Financiero no es sólo un presupuesto. De hecho, también es una sólida comprensión financiera del valor del tiempo del dinero. Es tener habilidades como la visión a largo plazo, la capacidad de planificar para el futuro, y la disciplina para usar esas habilidades todos los días. Ser financieramente alfabetizado significa entender dónde estás hoy, y tener el conocimiento necesario para desarrollar una hoja de ruta para llevarte a ti y a tu familia al próspero futuro financiero, quieres.
El programa Prosperidad Bienestar Financiero es una solución de bienestar financiero integrada digitalmente impulsada por la tecnología que es un catalizador para la mejora de las finanzas personales. Nuestras soluciones híbridas de bienestar financiero le educan, informan, interactúan y le equipan con el conocimiento y las herramientas que necesitan para tomar el control de su futuro financiero.

Prosperidad Bienestar Financiero s una solución de bienestar financiero progresivo que le hace más inteligente acerca de sus finanzas. Nuestra solución le expone a tecnologías financieras revolucionarias, técnicas patentadas de reducción de deuda, que alivian su estrés y se suman a la calidad de su vida.
Compromiso; nuestra biblioteca de contenido financiero investigado, artículos, publicaciones, correo electrónico, seminarios web, presentaciones y noticias, indica, recuerda, informa e ilumina a nuestros clientes durante años o por el resto de las vidas.
La prosperidad da a los empleados acceso a una amplia selección de consejeros de deuda, asesores financieros independientes, educadores financieros certificados, planificadores financieros profesionales y asesores de inversión financiera experimentados.
A diferencia de muchas empresas de bienestar financiero, no ofrecemos ningún esquema de reestructuración de préstamos, somos defensores de los consumidores. Nuestra solución de deuda es la compensación estratégica y las técnicas de reducción de deuda patentadas.

También ofrecemos programas de beneficios para empleados.

¿Para quién es este Programa? Trabajo de Clase Media Adultos y Familias, Generación Z, Generación X, Millennials y Baby Boomers.
Prosperidad Programa de Mejoramiento de Finanzas Personales de Nivel Maestro anual
Prosperidad Programa de Mejoramiento de Finanzas Personales de Nivel Maestro mensualmente