Scary At Times!
straight talk plans for  Families who lack a way to manage their finances are at risk for financial stress, deterioration of basic living conditions, major unexpected expenses, and increasing reliance on public assistance from Emergency Assistance Programs, particularly nutrition programs.
It isn't easy to understand concepts like taxes, investing, debt management, budgeting and net worth. Why? Because finance can be complex and confusing – even scary at times!
Low savings, lack of savings, or no savings are all common causes for financial problems. Without any way to prevent you from dealing with constant financial stressor and ultimately leads to the inability to repay debts such as your mortgage.
Financial Education
Financial financial problems lead to low self-worth and then called "financial anxiety" according to a study by Gallup. This study also indicates that financial problems affect almost one in five people. Many people become victims of anxiety attacks, insomnia, depression which may lead to serious health problems including heart disease and diabetes.
More than one-third of all households, 34.9 million in 2017, headed by an adult younger than 45 years had some level of economic hardship, meaning they lived with deprivation or struggled to afford basic necessities.
Financial education is the cornerstone of well-being with straight talk plans . Through meaningful engagement and measured, sustainable impact, "Betterment Inc." delivers the tools to equip a community with the knowledge, skills needed to plan and the resources needed to enjoy a fulfilling financial future.
Wealth Gap Solution
Price Per Employee - Per Month
$6.99
2-5 $6.99 / 6-100 $5.75 / 101-250 $4.49
Community Financial Wellness
Financial Wellness Survey
Financial Wellness Assessment
Financial Literacy - 4 Hour ELearning Course
Student Funding & Mortgage Payoff Surveys
Community Empowerment eBook
Mortgage Payoff & Student Tuition EBooks
Early Pay Debt & Save Up To 75% On Interest
Become Your Own Bank
Community Fund Raising
Earn 3% Per Week Forex Trading
Quarterly Financial Report
Quarterly Financial Wellness Webinars
1 Hour Per Month Financial Coaching
Individual Trial
Financial Wellness Programs
The The Betterment Economic Community Development program is built around an eight-step wellness plan designed to help people take control of their present economic situation while giving them the knowledge they need straight talk plans to get ahead.
Financial wellness programs are helping families and individuals improve social wellbeing by addressing financial capacity building. A financially healthy community not only strengthens a city's economy and makes it a better place to live, it's something you can get behind with betterment, Inc.
We work with companies, communities and municipalities to strengthen their fiscal position through a healthy member program. We also work with individuals, families, and businesses within the community who, as a result of established financial wellness programs, are able to reach their greatest potential.
Alongside community members and government officials, we can work together to help people with straight talk plans  in your area make better financial decisions and execute their plans. Together we can help create a community of financially stable individuals who feel comfortable making decisions regarding their finances, while also providing the resources needed to build generational wealth.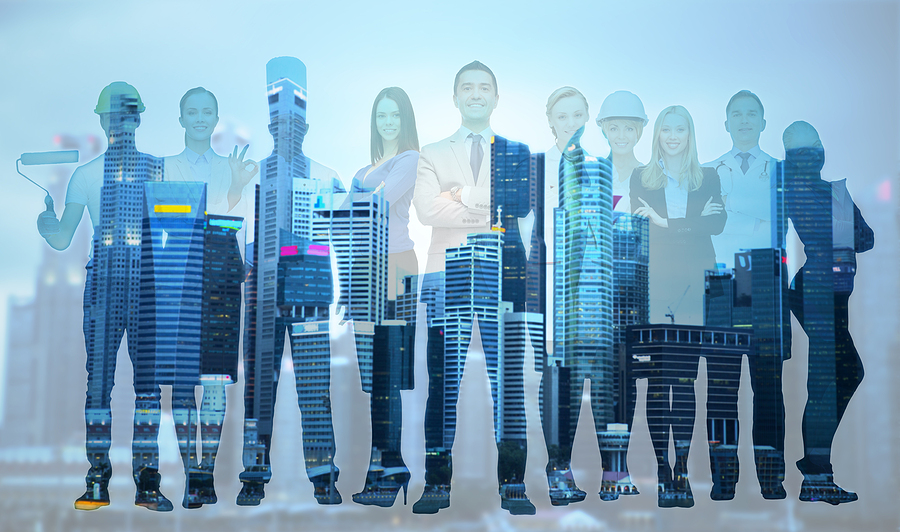 Erase Financial Exclusion
At Betterment Inc., we know finances can be complicated. But we help you take charge of your money. Our proven actions and proprietary technology automate the investing process. This frees you up to focus on more important things, like growing your business, pursuing your passions, spending time with family, or getting a good night's sleep. To learn more about how Betterment is serving the financial health needs of our Businesses and community, please contact us today.
Betterment has partnered with multiple community development departments to create the Economic Solutions for Community Development program. The goal is to erase financial exclusion and make it easier for people to build financial stability. We've created a comprehensive resource with tools and services that can help people with straight talk plans to better manage their money.
Finance is difficult and confusing, but through our eight-step wellness plan and meaningful engagement we can equip a community with the knowledge and skills needed to plan for with straight talk plans and enjoy a fulfilling financial future.
Whether you're just starting to save or planning for retirement, our eight-step wellness plan will help you understand concepts like taxes, interest,  investing, debt management, budgeting, net worth and becoming your own bank. It doesn't have to be scary – it only takes a little education to get started!